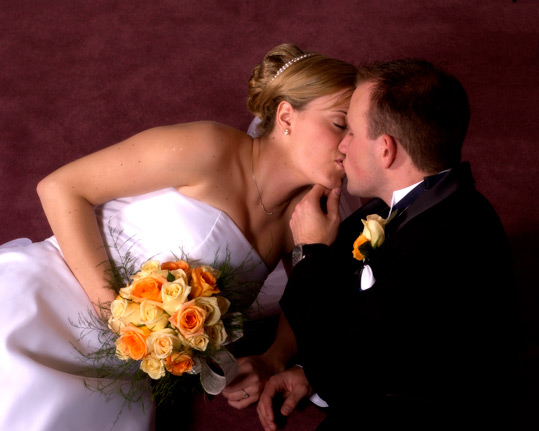 Wedding Date: October 9, 2004 Location: Beaverton, OR
Photography by: Beaverton Wedding Photographer
Shawn and Claire were married outside Beaverton Oregon at their home church on a nice fall day. Shawn does video editing so we are both interested in computer graphics. After the wedding we headed to the reception in Hillsboro. It was held in a banquet hall that had a medieval feel to it.
---