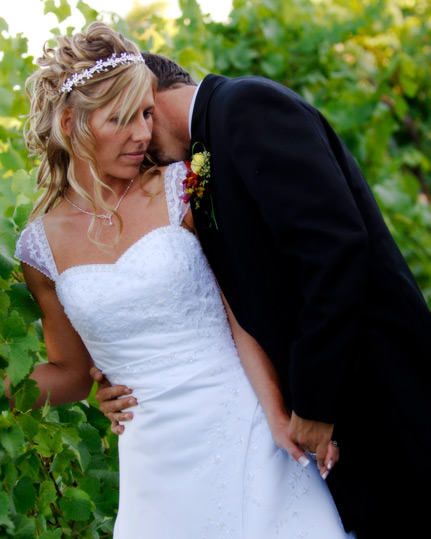 Wedding Date: July 31, 2005 Location: Dallas, Oregon
Photography by: Travis Johnson Photography – Oregon Wedding Photographer
I am a Dallas wedding photographer and this wedding was just outside of Dallas at BeckenRidge Vineyard. The best time of day was early in the evening, just as the sun was going behind the hill. We went out into the vineyard and shot a few dozen shots like the ones above. There is something about the strong lines made by the vineyard rows that creates a dramatic shot. Andrew is also a friend of mine through a church we used to attend together in Albany Oregon.
---