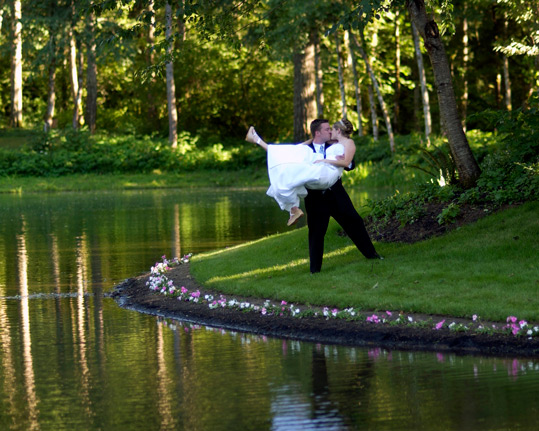 Wedding Date: June 27, 2004 Location: Bridal Veil, OR
Craig and Jessica were married at one of the most beautiful wedding venues in Oregon, Bridal Veil. The setting is beautifully set up off the Columbia River Gorge. There is a picturesque lake, wandering pathways, and gorgeous broadleaf trees. I could have shot pictures of the two of them for hours!
To learn more about this amazing wedding location
click here
.
---