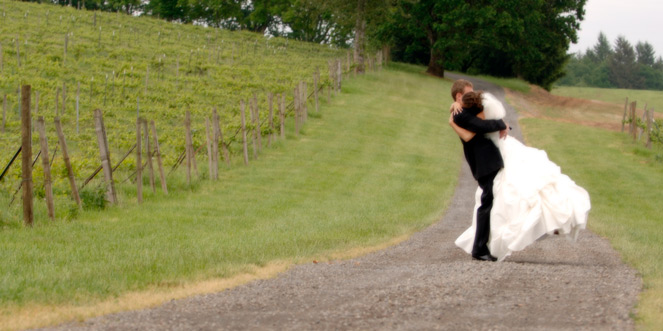 Wedding Date: May 19, 2006 Location: Silverton Oregon
Photography by: Travis Johnson Photography – Oregon Wedding Photographer
I am a Silverton Wedding Photographer and this wedding was held at the Oregon Vineyard just outside Silverton Oregon. It rained the first half of the day, but we were able to get some great shots out in the vineyard after the ceremony was over. This wedding was quite the party and the bridesmaids at this wedding were some of the wildest ones I have had at a wedding.