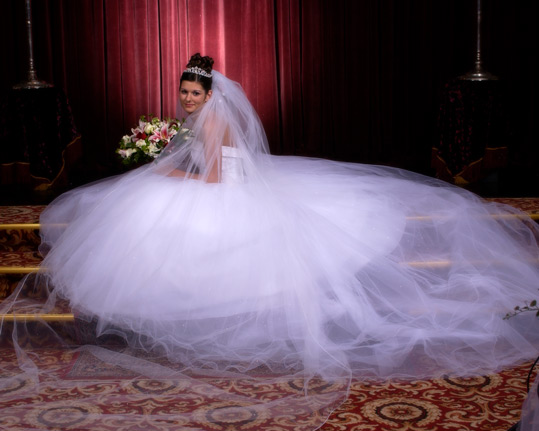 Wedding Date: January 8, 2005 Location: Portland Oregon
Photography by: Portland Wedding Photographer
Chris and Tanisha were married at the Elysian Ballroom in downtown Portland. It was rich with color and textures and made for a great place to shoot pictures. Another local professional wedding photographer uses the Elysian Ballroom as his studio and I was able to see his work and talk with his assistants.
For more information about the Elysian Ballroom click here.
Looking for a photographer to shoot your wedding at the ballroom?  Click here.
---