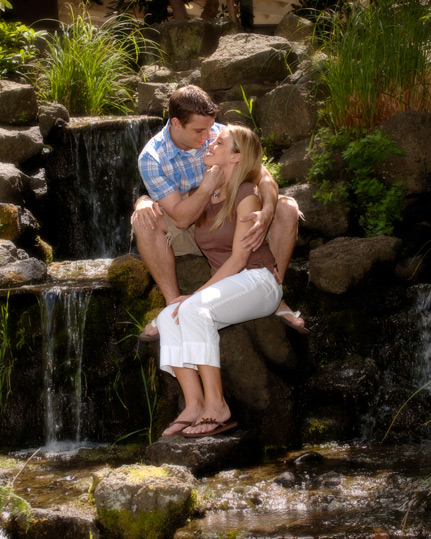 Engagement Pictures: Summer 2005 Location: Portland Oregon
Photography by: Travis Johnson Photography – Oregon Wedding Photographer
I am a Oregon Wedding Photographer and these are some engagement pictures of a few of the couples I did wedding pictures for. Look for a picture or two of them on their blog post. One of my favorite places to go to take engagement pictures is the Crystal Springs Rhododendron Gardens in Portland Oregon.