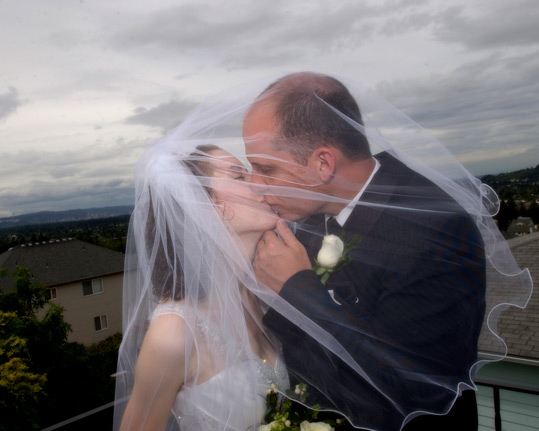 Wedding Date: August 21, 2004 Location: Portland, OR
Photography by: Portland Wedding Photographer
This was my first wedding where it actually rained! I should preface, that I've had other weddings where it rained, but most of the time it was gentle or it stopped.  However, this time it rained so hard that we had to move the party inside because it was pouring outside. The reception was at local estate and everyone crammed inside to stay dry.  You have to remember, this is Oregon!
---