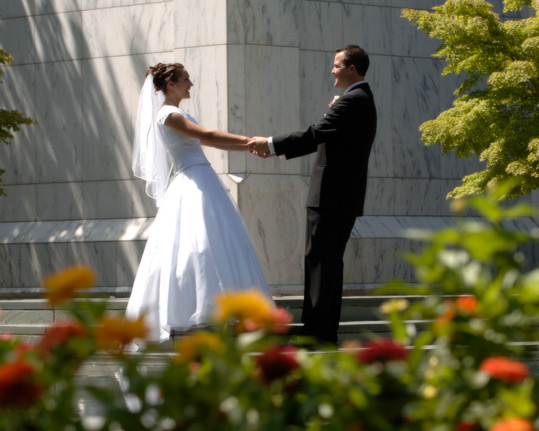 Wedding Date: August 4, 2006 Location: Portland Temple
Photography by: Travis Johnson Photography – Oregon Wedding Photographer
I am a LDS Wedding Photographer and this wedding was held at the Portland Mormon Temple in Lake Oswego. The mormon temple is a beautiful place to take pictures, especially in the spring when the tulips and other flowers are in bloom. However, all throughout the summer it absolutely colorful with a wide variety of flowers.
---