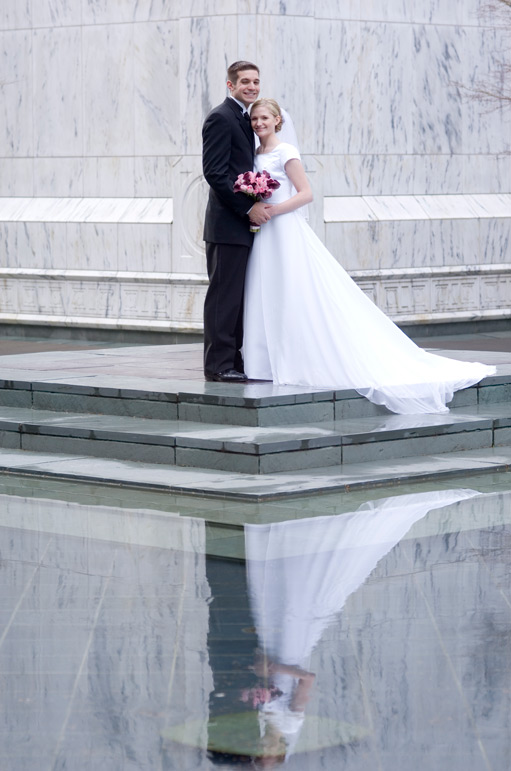 Wedding Date:December 9, 2006
Location: Portland, Oregon
Photographer: Travis Johnson Photography | Portland Wedding Photographer
You have to be brave to get married in December, especially if your wedding pictures are taken outside.  Hailey and Drew are both brave individuals! Fortunately, the weather was dry.  Even in December, the Portland Mormon Temple is a beautiful spot to have your wedding pictures taken.  We spent a couple hours bouncing around the marble walls, the reflection pool, and along the fence line.  Hailey and Drew and I were able to get some amazing shots with the reflection pool and with the LDS temple in the background.
I shoot weddings regularly at the Portland temple, in fact, I've shot here more than any other wedding venue in the state.  I can't remember a single year that has gone by where I haven't been to the temple at least once or twice a year. Depending on the date, there can be up to 15-16 ceremonies per day at the Portland Mormon Temple!  Crazy busy!
#portlandweddingphotographer, #portlandtemple, #templeweddingphotos
For more information about the Portland Mormon Temple click here.
---