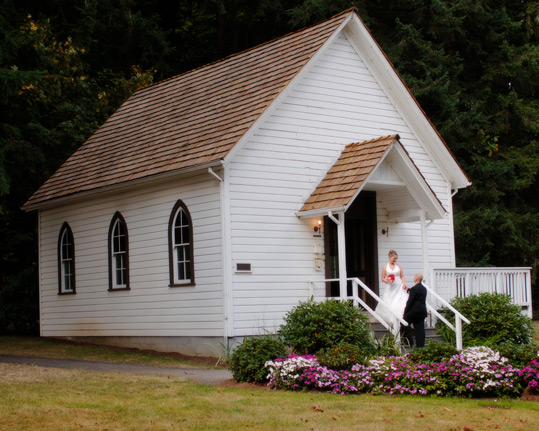 Wedding Date: September 17, 2005 Location: Carver, Oregon
Photography by: Travis Johnson Photography – Oregon Wedding Photographer
I am a Oregon City Wedding Photographer and this wedding was held at Baker Cabin Pioneer Church in Carver Oregon. What a beautiful, old church. It is one of the smallest churches I have photographed a wedding at. It made for a beautiful backdrop for the pictures. The reception was held at a private estate in Oregon City.