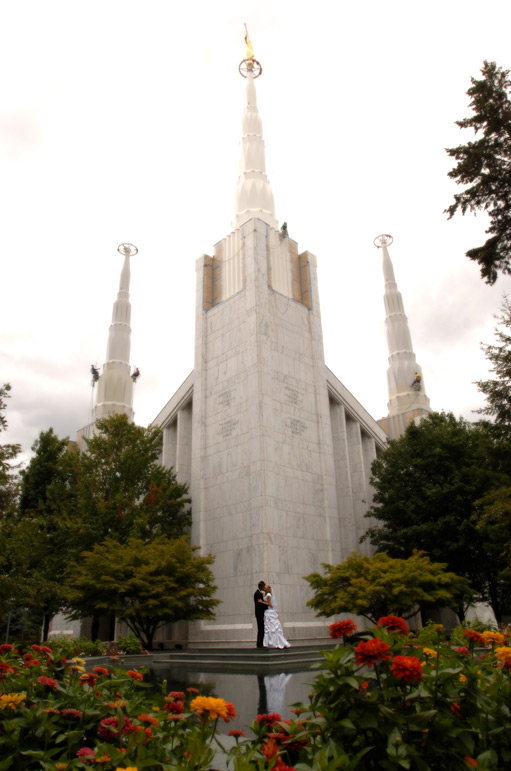 Wedding Date: August 23, 2006 Location: Portland Oregon
Photography by: Travis Johnson Photography – Oregon Wedding Photographer
I am a Portland Wedding Photographer and this wedding was held at the Portland LDS Temple in Lake Oswego Oregon. This is the only wedding venue where I have had to compete for space. On Saturdays their can be up to 10+ weddings a day at the temple which can be tricky for wedding photography.
---