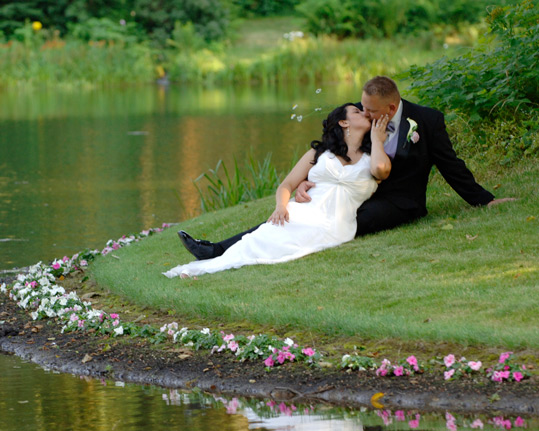 Wedding Date: Summer 2006 Location: Bridal Veil Lakes, Oregon
Photography by: Travis Johnson Photography – Oregon Wedding Photographer
I am a Oregon Wedding Photographer and this wedding was held at Bridal Veil Lakes, Oregon which is located along I-84 just before you get to Multnomah Falls. It is one of the prettiest places you can photograph an outdoor wedding. The property is absolutely gorgeous and the setting is romantic and wonderful. I always know when I get a wedding there that the pictures are going to be stunning.
---