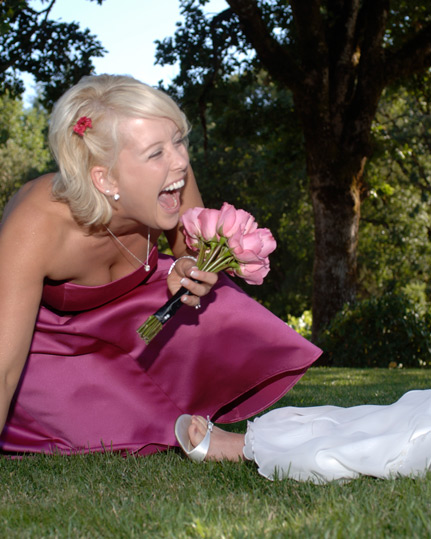 Wedding Date: July 15, 2006 Location: Monroe, Oregon
Photography by: Travis Johnson Photography – Oregon Wedding Photographer
I am a Corvallis Wedding Photographer and this wedding was held at a private estate out in the country near Monroe. Rachel is a great girl that I met the summer before when she was a bridesmaid in another wedding. She and her bridesmaids had a great time and I have some funny pictures of them goofing around.