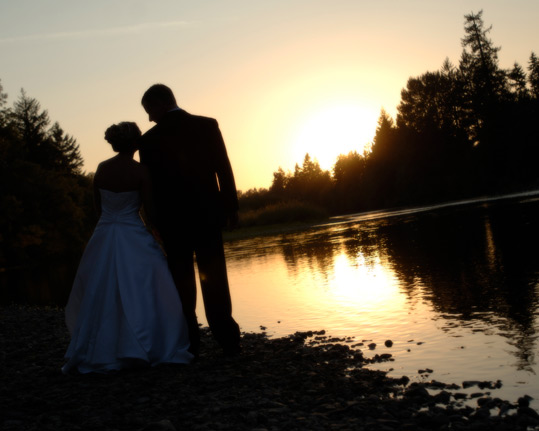 Wedding Date:August 16, 2006 Location: Lebanon, Oregon
Photography by: Travis Johnson Photography – Oregon Wedding Photographer
I am a Lebanon Wedding Photographer and this wedding was held at McDowell Creek Family Farm in between Lebanon and Sweet Home, Oregon. It was quite a warm day for pictures, but having the river next to us for most of the day was great. My favorite wedding pictures were at sunset along the river like the shot you see above.
---