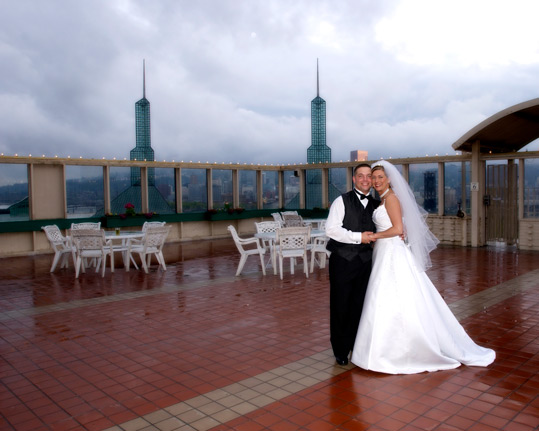 Wedding Date: April 23, 2005 Location: St. Anne's Chapel – Portland Oregon
Photography by:  TJ Photography | Portland Wedding Photographer
Jenny and Jason were married at the St. Anne's Chapel on Marylhurst University's campus which is located in Lake Oswego, Oregon. The reception was held in downtown Portland at the Red Lion right off MLK Boulevard. My favorite spot was the rooftop of the hotel and being able to shoot with the Portland cityscape behind them.  The reception was a good time and the wedding was fun.
To learn more about the chapel visit
click here
.
Looking for a photographer to shoot your wedding pictures in Portland? 
Click here
.
---