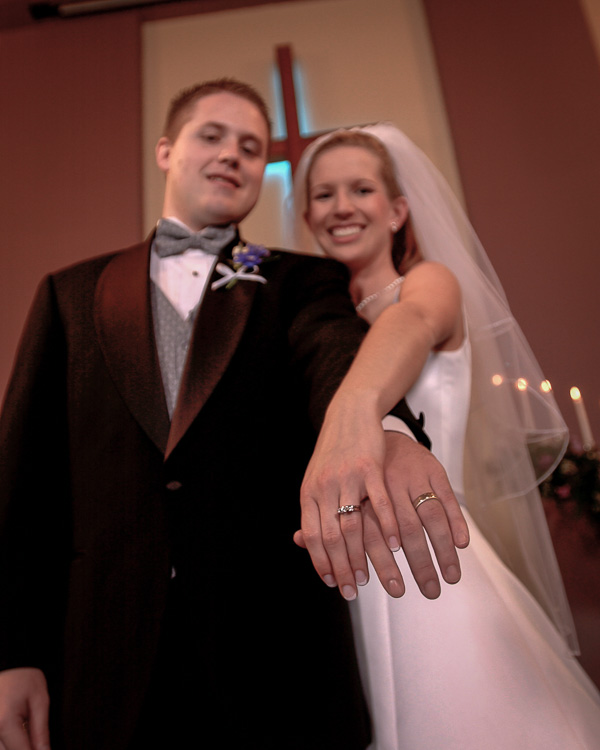 Wedding Date: May 22, 2004
Location: Vancouver, WA
Photographer: Washington Wedding Photographer -Travis Johnson
Julie and Sam are just a great couple. We hit it off right away. Their fun personalities and sense of humor made the day great. As their Vancouver wedding photographer I was able to draw out some great moments and classic shots, such as this one here.  Julie is one of three sisters and she was the first of the three where I was their wedding photographer.
---