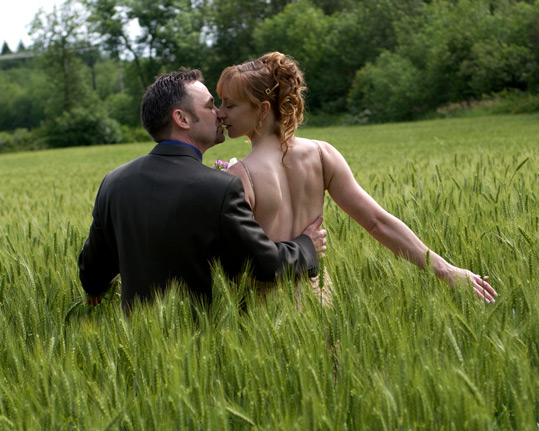 Wedding Date: June 12, 2004  Location: Hillsboro, OR
Photographer: Hillsboro Wedding Photographer -Travis Johnson Photography
Darin and Lindi waited for years to find each other and they finally sealed the deal in country church outside Hillsboro. As their wedding photographer we started up by the house, but ended up in this field where the pictures were absolutely beautiful. Lindi has a very artistic flow to her body and the creativity and expressions were fun.
---